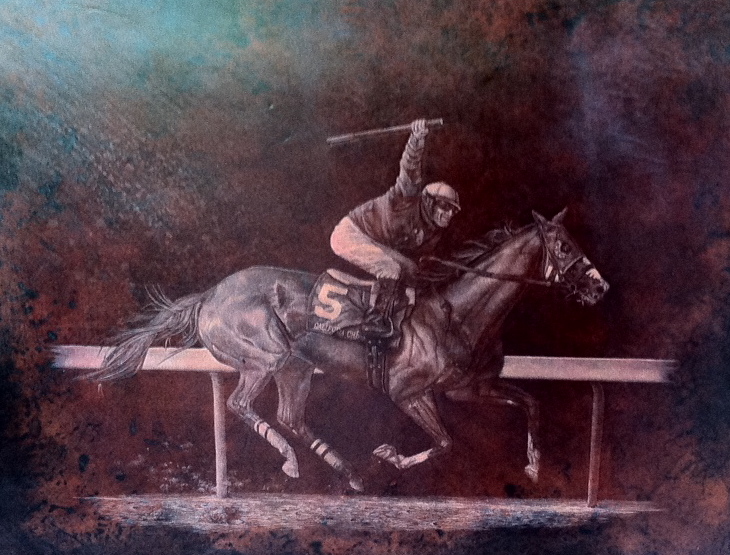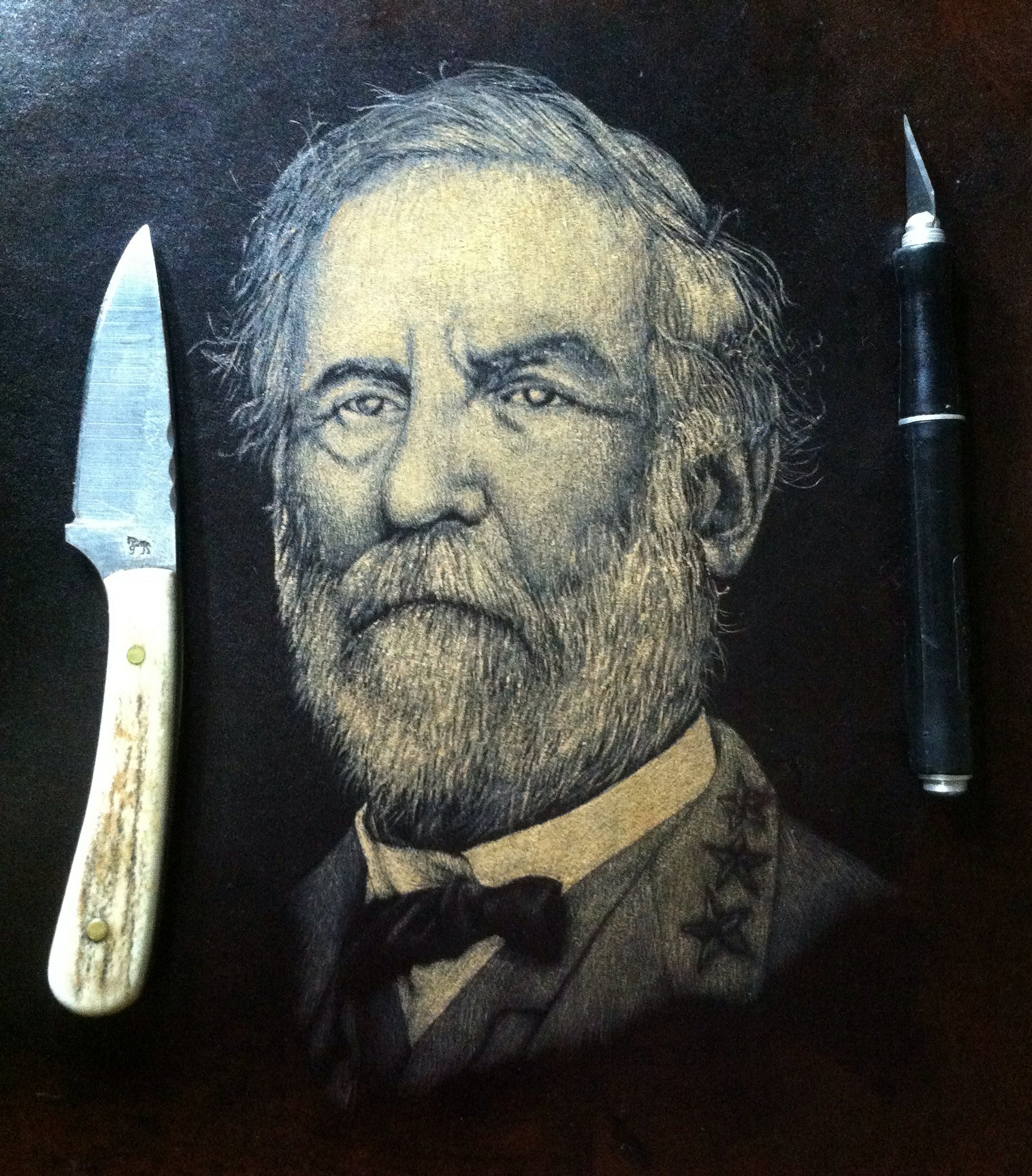 Derek is currently one of only two known artists in the world who etch pictures in leather by hand. His talent in this area is truly extraordinary and it has gained him worldwide exposure, yet he has had no formal training on the technique. In fact, he happened upon the idea by pure accident when he accidentally nicked a piece of leather with his knife. He began playing as he saw the colors changing with his simple scratches. Before he knew it, he was custom dyeing cowhides and re-creating family photographs. His ability to create a photo-realistic etching in a small area was steadily increasing.
He has been commissioned by fans from all across the globe to bring leather to life for them. To see more of Derek's custom leather etching, check out History in Leather.
To speak with Derek about purchasing one of his etchings or commissioning him to create something custom in leather, feel free to contact him.